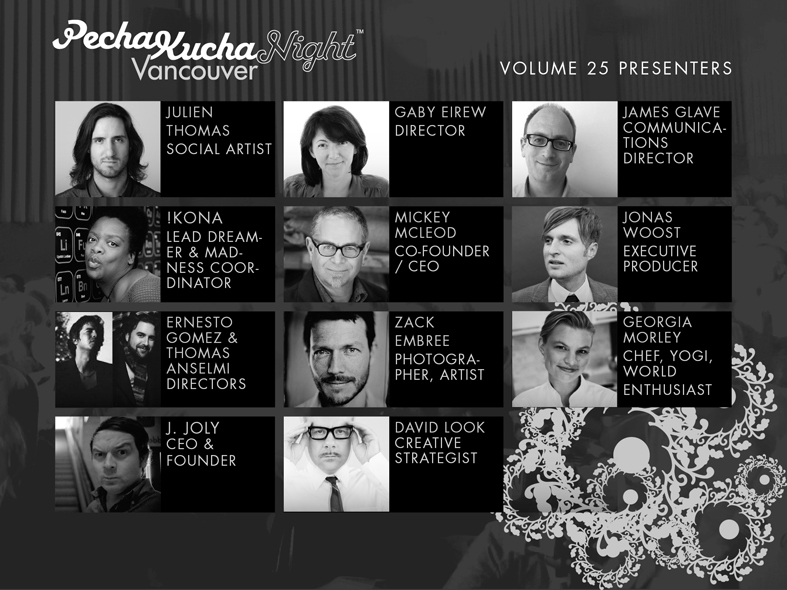 PECHAKUCHA NIGHT Vol.25 • JAN. 31st
VOGUE THEATRE • 918 GRANVILLE STREET

We are officially sold out! We would like to thank everyone who supported our event.

Opening Act: Fine Times

Presenters:
David Look - Engine Digital
Gaby Eirew - Record me now
Georgia Morley - Whitelightchef
J. Joly - CineCoup
James Glave - Clean Energy Canada at Tides Canada
Jonas Woost - CBC
Julien Thomas - Social artist
!Kona - NubianImp Projects
Mickey McLeod - Salt Spring Coffee
Thomas Anselmi & Ernesto Gomez - Formerly Waldorf Productions
Zack Embree - The Überdrop

Zack Embree was kind enough to film all of the talks and put them online. Watch PechaKucha Night Vol. 25.